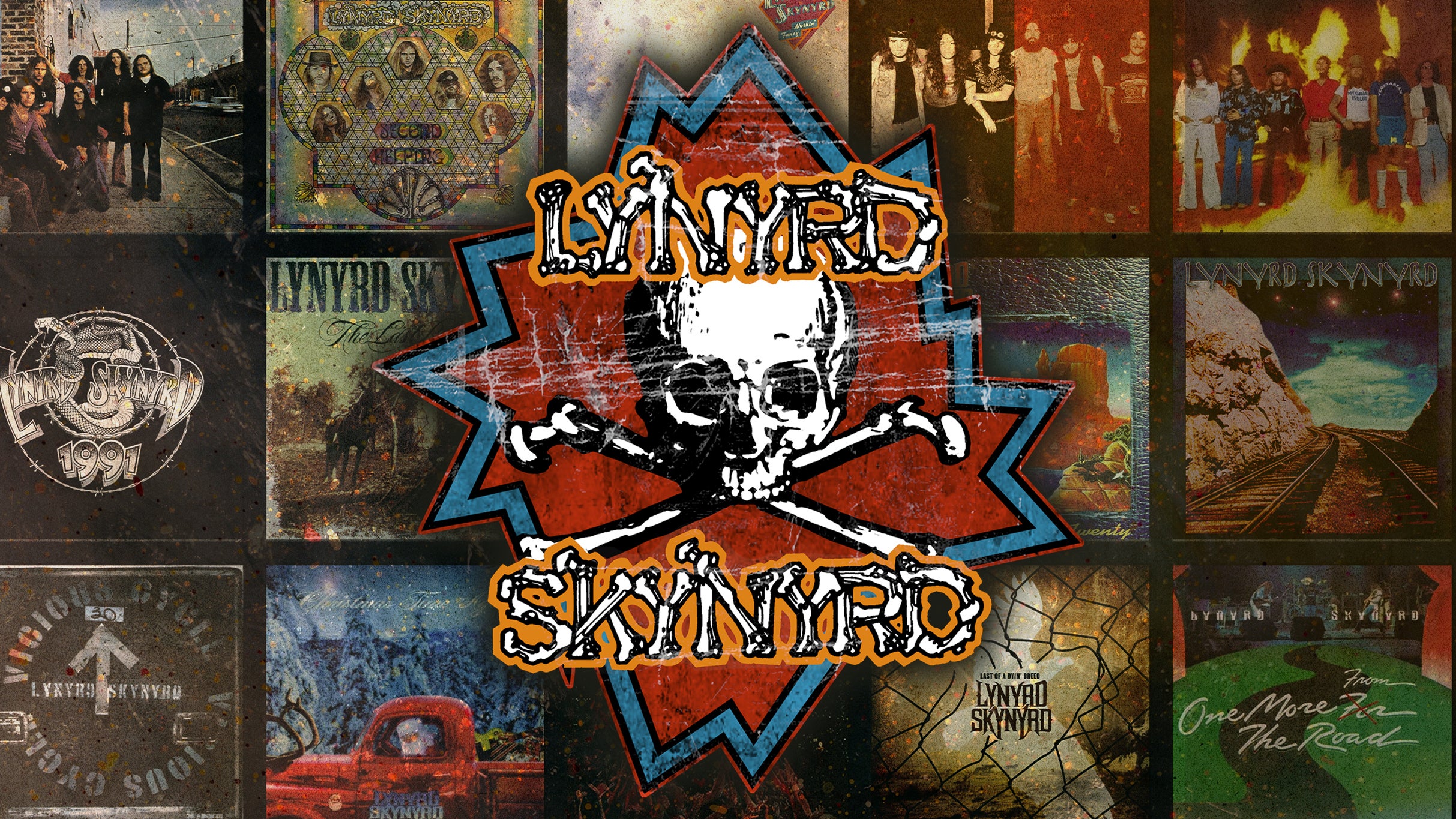 Lynyrd Skynyrd Celebrates 50th Anniversary Of Debut Album '(Pronounced 'Lĕh-'nérd 'Skin-'nérd)' – Lynyrd Skynyrd celebrano il 50° anniversario dell'album di debutto "(Pronounced 'Lĕh-'nérd 'Skin-'nérd)'
ENG – Lynyrd Skynyrd's iconic debut album (Pronounced 'Lĕh-'nérd 'Skin-'nérd) was released into the world on August 13, 1973, and 50 years later, it's still one of the best albums of all time. It's a shame that none of the band's original members are still around to commemorate its release.
(Pronounced 'Lĕh-'nérd 'Skin-'nérd) was recorded at Studio One Records in Doraville, Georgia throughout the spring of 1973, and was produced by frequent collaborator Al Kooper. An unassuming band from Jacksonville, Florida, who were really only together for four years after their debut album, Lynyrd Skynyrd had an unprecedented impact on American rock and roll music, and revolutionized the southern rock sound. And it all started with this album.
The band had actually been playing live for several years prior to the album's release, and had already grown a strong regional following solely built upon their live show. With Ronnie Van Zant as the hard-driving, nose on the grindstone frontman, the rest of Lynyrd Skynyrd at the time of the album was guitarists Gary Rossington and Allen Collins, bassist Ed King, drummer Bob Burns, and Billy Powell on the keys.
Together, they spent countless hours honing their craft at the aptly named "Hell House," a hellishly hot and buggy shack outside of Jacksonville where Lynyrd Skynyrd operated in its purest form. This is where many of their biggest songs were penned, composed, and perfected, including several on their debut album (Pronounced 'Lĕh-'nérd 'Skin-'nérd).
The album featured several songs that would go on to become their biggest hits, including "Tuesday's Gone," "Gimme Three Steps," "Simple Man," and of course, one of the most iconic songs ever released, regardless of genre, "Free Bird."
While everybody is familiar with some of these hits, the lesser known tracks on the album are almost equally as impressive, both sonically and lyrically. The lyrics though, in my opinion, are the most underrated aspect of Lynyrd Skynyrd's music, with several of the band members having been extremely talented songwriters.
With sonically perfected instrumentation, underrated lyricism, and the aura surrounding Lynyrd Skynyrd's early days and short lived superstardom, (Pronounced 'Lĕh-'nérd 'Skin-'nérd) is one of the most influential albums ever.
And as it reaches its 50th year milestone, the record, and Lynyrd Skynyrd for that matter, have undoubtedly withstood the test of time.
While Van Zant was the only band member from this album that died in Lynyrd Skynyrd's notoriously tragic 1977 plane crash, all of the other members unfortunately passed away at various ages throughout the years, with guitarist Gary Rossington being the last living member prior to his passing at 71 years old on March 5, 2023. Although none of these fantastic musicians are still around today, their influence lives on, and can be seen in rock, country, and blues music everywhere, and their work will ultimately go down in history as some of the best rock music of all time.
(Pronounced 'Lĕh-'nérd 'Skin-'nérd) made these boys the kings of southern rock, a throne that Lynyrd Skynyrd is yet to concede to this day. (Hill Douglas)
Lynyrd Skynyrd on RockDream.zone
ITA – L'iconico album di debutto dei Lynyrd Skynyrd (Pronunced 'Lĕh-'nérd' Skin-'nérd) è stato rilasciato nel mondo il 13 agosto 1973 e 50 anni dopo, è ancora uno dei migliori album di tutti i tempi. È un peccato che nessuno dei membri originali della band sia ancora in giro per commemorare la sua uscita.
(Pronunced 'Lĕh-'nérd' Skin-'nérd) è stato registrato allo Studio One Records di Doraville, in Georgia, nella primavera del 1973, ed è stato prodotto dal loro collaboratore Al Kooper. Una band senza pretese di Jacksonville, in Florida, che rimase insieme solo per quattro anni dopo il loro debutto, ebbe un impatto senza precedenti sulla musica rock and roll americana e rivoluzionó il suono del southern rock. E tutto inizió con questo album.
La band aveva effettivamente suonato dal vivo per diversi anni prima dell'uscita dell'album, e aveva già sviluppato un forte seguito regionale costruito esclusivamente sui loro concerti. Con Ronnie Van Zant come frontman, il resto dei Lynyrd Skynyrd al momento dell'album erano i chitarristi Gary Rossington e Allen Collins, il bassista Ed King, il batterista Bob Burns e Billy Powell alle tastiere. Insieme, trascorsero innumerevoli ore ad affinare la loro arte nella "Hell House", una baracca fuori Jacksonville. È qui che molte delle loro più grandi canzoni sono state scritte, composte e perfezionate, molte incluse nel loro album di debutto.
L'album conteneva diverse canzoni che sarebbero diventate i loro più grandi successi, tra cui "Tuesday's Gone", "Gimme Three Steps", "Simple Man" e, naturalmente, una delle canzoni più iconiche mai pubblicate, indipendentemente dal genere, " Free Bird."
Sebbene tutti abbiano familiarità con alcuni di questi successi, i brani meno conosciuti dell'album sono altrettanto impressionanti, sia dal punto di vista sonoro che dei testi. I testi però, secondo me, sono l'aspetto più sottovalutato della musica dei Lynyrd Skynyrd, con molti dei membri della band che sono stati cantautori di grande talento.
Con un sound perfetto, un lirismo sottovalutato e l'aura magica che ha circondato i primi giorni da superstar dei Lynyrd Skynyrd, (Pronunced 'Lĕh-'nérd' Skin-'nérd) è uno degli album più influenti di sempre. E mentre raggiunge il traguardo del 50° anno, il disco, e i Lynyrd Skynyrd del resto, ha senza dubbio resistito alla prova del tempo.
Sebbene nessuno di questi fantastici musicisti sia vivo oggi, Van Zant morto nel tragico incidente aereo del 1977, gli altri membri venuti a mancare nel corso degli anni, ultimo Gary Rossington deceduto a 71 anni il 5 marzo 2023, la loro influenza sopravvive e può essere vista ovunque nella musica rock, country e blues, il loro lavoro li farà passare alla storia come autori di alcuni dei migliori brani rock di tutti i tempi.
(Pronunced 'Lĕh-'nérd 'Skin-'nérd) ha reso questi ragazzi i re del southern rock, un trono che i Lynyrd Skynyrd detengono ancora oggi. (Hill Douglas)
Lynyrd Skynyrd on RockDream.zone