Rolling Stones drummer Charlie Watts dies aged 80 – Il batterista dei Rolling Stones Charlie Watts è morto all'età di 80 anni
UK/IT Version – Charlie Watts, the Rolling Stones drummer who propelled the band's sound for nearly 60 years, has died aged 80. A statement from his London publicist, Bernard Doherty, to the PA Media news agency said: "It is with immense sadness that we announce the death of our beloved Charlie Watts.
"He passed away peacefully in a London hospital earlier today surrounded by his family. Charlie was a cherished husband, father and grandfather and also, as a member of the Rolling Stones, one of the greatest drummers of his generation."
Earlier this month, it was announced that Watts was to miss the band's forthcoming US tour as he recovered from an unspecified medical procedure.
Born in 1941, Watts was raised in Wembley, north-west London, and later the suburb of Kingsbury. His first musical love was US jazz from the swing and bebop eras, drumming along with jazz records after getting his first kit in his mid-teens. He later attended art school and became a graphic designer after graduation, playing in local bands on the side.
In 1962 he joined Blues Incorporated, a linchpin band in the British rhythm and blues scene led by Alexis Korner, playing alongside the Cream bassist Jack Bruce and more in a fluid lineup. Through Korner he met Brian Jones, who would play at Blues Incorporated gigs, and they found regular fans in Mick Jagger and Keith Richards, who also ended up playing with the group.
Jagger and Richards soon formed their own group, the Rolling Stones, with Watts joining in 1963. " It was another band to join, I was in about three of them," Watts later said; he began living informally with the group. "We'd rehearse a lot. They – Brian and Keith – never went to work, so we played records all day, in that rather bohemian life. Mick was at university. But he paid the rent.
Since January, 1963, Charlie Watts — drummer, artist, husband, father, farm owner, jazz buff, style icon, and a quiet, soulful man of sharp wit — has rejected the hedonistic delights and survived the tumultuous travails associated with being a member and shareholder of The World's Greatest Rock & Roll Band. In a word, he's been cool. Very cool!
By the time The Rolling Stones' "We Love You" hit the airwaves in August 1967, the Summer Of Love was fading fast. Even then, 50 years ago, there was a sense that Charlie Watts would be quite happy if his world had never moved beyond the black-and-white Britain of the late 1950s and early '60s. With his typically stoic expression as likely to be broken by a disdaining rolling of the eyes as brightened by a beatific smile, he is, really, like some anachronism of a bygone era. That's not to say he isn't hip. Charlie has always been cool. Here is why.
1. NO CHARLIE, NO STONES
Let's get this one right up front, if only because everyone in The Stones is quick to remind us of the reality. There was Mick Jagger's shout-out, "Charlie's good tonight, isn't he?" on Get Your Ya-Yas Out! And there's Keith Richards' constant reminder that, without Charlie, there would be no Stones. Ronnie Wood confirms the same in the band's Tip Of The Tongue documentary: "Charlie's the engine. We don't go anywhere without the engine."
That's because Charlie's drumming is authentically swung vintage-style stuff that is, as the band's 2016 back-to-the-roots album Blue & Lonesome reminds us, propelling a group of 1940s-vintage London lads in a 1960s-vintage rhythm-and-blues band.
Top UK drummer Steve White, who played in a drum trio setting with Charlie and Gilson Lavis on the Later … With Jools Holland TV show, has seen the Stone with his big band numerous times at London's storied jazz club Ronnie Scott's. "Like all that generation of great British drummers — Ginger, Ringo, Moonie, Mitch — Charlie's playing is effortless and swinging, musical and cool. No one else sounds like him."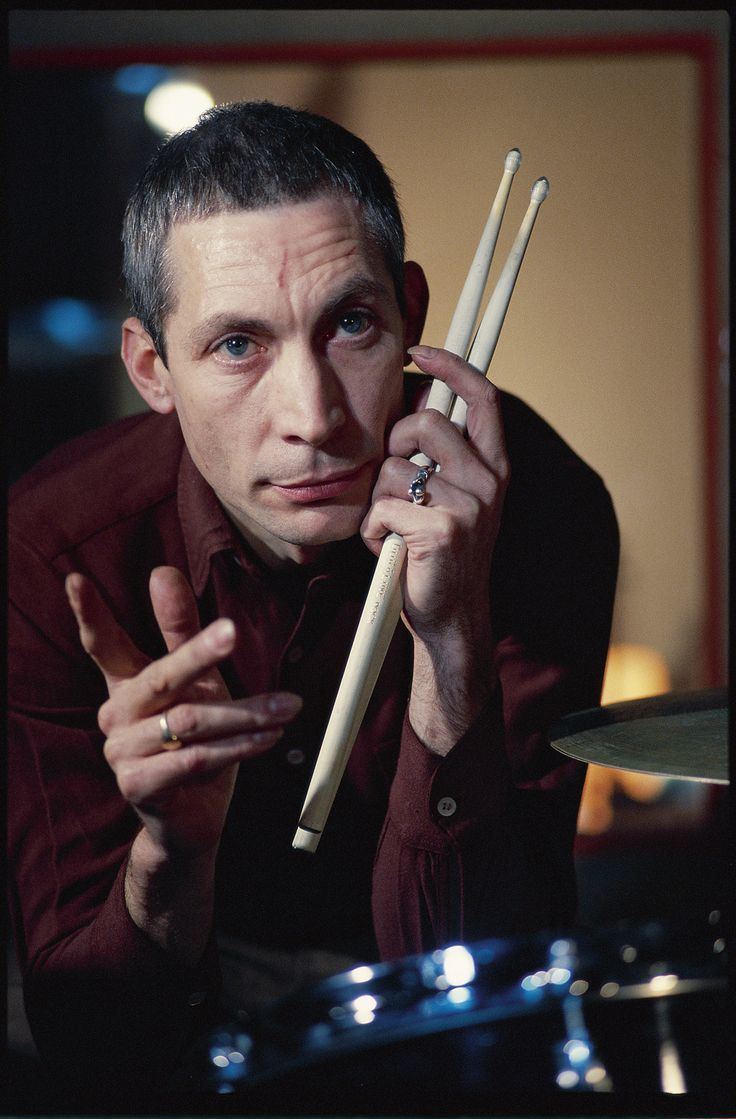 2. HE'S PART OF BRITISH BLUES HISTORY
It may have taken John Mayall's 1966 album Blues Breakers With Eric Clapton to raise the commercial flag of the British blues movement, but the flame was ignited in 1961, when Alexis Korner's Blues Incorporated debuted as the UK's first electric blues band. Charlie was their drummer. On March 17, 1962, with Ronnie Wood's brother Art on vocals, they opened west London's Ealing Club, which attracted everyone from Jimmy Page, Long John Baldry, and Paul Jones to Zoot Money and Rod Stewart, instantly making it the de facto center of the British blues scene.
Since January, 1963, Charlie Watts — drummer, artist, husband, father, farm owner, jazz buff, style icon, and a quiet, soulful man of sharp wit — has rejected the hedonistic delights and survived the tumultuous travails associated with being a member and shareholder of The World's Greatest Rock & Roll Band. In a word, he's been cool. Very cool!
3. HE PLAYS FOR THE MUSIC
Charlie's playing has been lauded and lambasted by those who claim to know what constitutes good drumming from bad. But detractors tend to overlook the reality that being the right drummer for a band is about being 98 percent compatible on both the playing and personal levels. Would The Stones benefit from furious flamadiddles or hand-foot fills in "Brown Sugar?" No!
"I was brought up on the theory that the drummer is an accompanist," Charlie noted in a 2008 video interview titled If It Ain't Got That Swing. "I don't like drum solos. I admire some people that do them, but generally I prefer drummers playing with the band. The challenge with rock and roll is the regularity of it. My thing is to make it a dance sound; it should swing and bounce."
"Listen to '19th Nervous Breakdown,'" urges former Zildjian AR director John DeChristopher. "He swings like Elvin Jones. I like to think that at a point drummers 'get' the 'less is more' approach of Charlie — and Ringo — and understand that good, solid time and a great feel are first and foremost to being a great drummer."
4. HE DOES IT ALL ON A SMALL KIT
What? No multi-tom setups, double bass drums, gongs, or drum machines? By the late '60s, even Ringo had gone up to five drums with his maple Ludwig kit for Let It Be. But Charlie (most notably with his early Ludwigs, followed by a black Gretsch kit, and for many years now, the 1957 round badge maple Gretsch set he purchased from a backline rental firm) has stayed with a 12″ x 8″ mounted tom, 16″ x 16″ floor tom, 22″ x 14″ bass drum, and 14″ x 5″ snare.
"Charlie's probably got the smallest drum kit in rock and roll," Bill Wyman told St. Louis radio station KSHE 95. "Drummers today have about 50 or 60 items. He's got about seven. He's an economist." Cymbal-wise, DeChristopher notes that, "Charlie doesn't endorse Zildjian or any cymbal company. He plays what sounds and feels most comfortable to him. He uses his hi-hats and no-name 18″ B8 alloy flat ride for everything, whether it's The Stones or his own projects."
5. HE WAS THE FIRST STONE TO OFFICIALLY MARRY AND BECOME A FATHER
Charlie married Shirley Ann Shepherd, a Royal College Of Art sculpture student, in October 1964. "I was with Alexis Korner and she came to the very, very first rehearsal [1961] that I had with him," Charlie told The Mirror. "That's how I met her."
In contrast to Charlie's mild personality, Shirley was strong-willed and outspoken. Said Jagger's then-girlfriend Chrissie Shrimpton in Philip Norman's 2012 book, Mick Jagger: "The rule was 'no girls,' but Shirley would nearly always go. We weren't to go into the studio while the band was recording, but she decided she was going and took me. Mick was furious and ordered us out, but Shirley hissed at me, 'Don't move!' So we sat there with Mick pulling faces at us through the control room glass."
According to Charlie, times have changed. "She has known Mick and Keith for many, many years and loves both, particularly Mick, who is Mr. Smoothy, a real charmer.
"She is an incredible woman," he added. "The one regret I have of this life is that I was never home enough. But she always says when I come off tour that I am a nightmare and tells me to go back out." The Watts' only child, Seraphina, arrived in 1968.
6. HE AND SHIRLEY RAISE CHAMPION HORSES
In addition to being a sculptor, Shirley is an eminent member of the Arab Horse Society, and she and Charlie own a 600-acre award-winning Arabian horse stud farm in rural Devonshire that attracts breeders from around the world. The couple also has taken in a number of retired greyhounds.
7. HE AGREES THAT MICK TAYLOR RULED
The arrival of Mick Taylor from John Mayall's Blues Breakers (where Eric Clapton and Fleetwood Mac founder Peter Green preceded him) had a profound effect on The Stones, and the unanimous feeling even 40-plus years later is that the Taylor era of the band was its peak. Charlie agrees in an interview from The Guardian: "Amazing player. I think we did our best music with Mick." And they did, with Let It Bleed, Sticky Fingers, Exile On Main St., Goats Head Soup, It's Only Rock 'N' Roll, and Get Yer Ya-Ya's Out!
8. HE'S A WELL-DRESSED MAN
Richards may be dubbed "The Coolest Man Alive," but when it comes to looking stylishly sharp, Charlie is the man. And though his love of style was inspired by the jazz greats, he claims his father, who would take him along when visiting his tailor, was the real inspiration. British GQ noted that, "Watts almost never stops smiling when talking about music and clothes."
"I have about 200 suits in London and a few in Devon," he told the magazine. "I have a very traditional mode of dress … old English. I go to all the shops, wherever I am, but nothing fits me 'cause I'm too small."
And he doesn't like photo shoots. "I've always felt out of place with The Stones … just the way I look. I'll have shoes on and they've got trainers. I hate trainers, even if they're fashionable."
Taking note of his sartorial savvy, Vanity Fair added Charlie to its International Best Dressed List 2002, while GQ elected him into its World's Best Dressed Men Of The Year in 2012.
9. HE'S REALLY NOT BOTHERED
As long as a track gets recorded and sounds great, Charlie doesn't seem to care who is on the drums. When he couldn't be tracked down for what became "It's Only Rock 'N' Roll," Ronnie Wood phoned former Faces bandmate Kenney Jones. "It wasn't the first time," Jones told iHeart Radio. "It was just Mick Jagger and me; guitar and drums." Wood then added the bass. "I thought it was a demo and forgot about it."
After attempts to record the tune with Charlie, the band opted to use the demo with Jones. "When I found out, I phoned Charlie, who said, 'That's okay. It sounds like me anyway.'"
There were other non-Charlie tracks, too. Stones' producer Jimmy Miller drummed on "Happy," "Tumbling Dice," "You Can't Always Get What You Want," and "Shine A Light." The cowbell on "Honky Tonk Woman" is also him.
10. IT WAS HE WHO CHOSE DARRYL JONES
Bill Wyman's departure in December '92 posed a challenge. Would Wood move to bass? (He was a fantastic bassist in the original Jeff Beck Group.) Or would it be some geezer of a certain age playing the pubs and clubs of London?
Somewhat surprisingly, it was Darryl Jones. Born in Chicago the year Charlie joined Blues Incorporated, he had played with Miles Davis and alongside Omar Hakim with Sting. Apparently Charlie reckoned the Miles credential alone was a suitable qualifier.
Jones told Tanya Almor Gambale for abasses.com that when he heard of Wyman's departure he "left messages with Jagger's management. They called me and I went in to audition. A few weeks later I went to Ireland, to Ronnie Wood's place, and played stuff that ended up on Voodoo Lounge. When they were in L.A., in '94, I went down to the studio. Keith asked if I'd seen Charlie. I said no, then he says, 'Charlie asked me if we were going to play with you? We've auditioned all those guys, chose you to play on the record — I don't think we're now gonna go choose someone else.' Charlie said, 'Maybe someone should tell him!' So I'm telling you, you're gonna go with us.'"
11. HE'S NOT JAGGER'S DRUMMER
It was one thing for Mrs. Watts to counter Jagger's commanding nature in the '60s, but as Richards pointed out in his Life autobiography, Charlie took even greater umbrage with the singer when it was discovered he had used the bargaining power of The Stones to negotiate his own solo deal.
"Mick and I got back to the hotel at about five in the morning, and he called up Charlie. 'Where's my drummer?' No answer. He puts the phone down. We were still sitting there getting pissed when about 20 minutes later there was a knock on the door. It was Charlie — Saville Row suit, perfectly dressed. Tie. Shaved. The whole bit. I could smell the cologne. He walked straight past me, got ahold of Mick and said, 'Never call me your drummer again.' He held him up and gave him a right hook. "Twelve hours later he was saying f**k it, I'm going to go down and do it again. It takes a lot to wind that man up."
"When Charlie plays," said White, "it looks to me that he knows who runs the band on stage, despite what the singer might think."
12. HE KICKED HIS HABITS
Charlie got into drugs and drink in a big way in the '80s. In Ian McPherson's Portrait Of Charlie the drummer noted: "Looking back, I think it was a mid-life crisis. I became totally another person around 1983 and came out of it about 1986. I nearly lost my wife and everything over my behaviour."
"At the end of two years on speed and heroin," he told The Mirror, "I was very ill. My daughter used to tell me I looked like Dracula. I went mad really. I nearly killed myself."
So what prompted him to stop? "I broke my ankle when I was playing at Ronnie Scott's, so I had to get straight. I just stopped cold — for me and for my wife. It [drink and drugs] was never me, really."
Richards also gave him the word. "I passed out in the studio, and that to me was a blatant lack of professionalism. Keith picked me up — this is Keith, who I've seen in all sorts of states doing all sorts of things — and he said, 'This is the sort of thing you do when you're 60.'" Charlie was in his mid-40s.
13. HE KEEPS IT SIMPLE
The catchy drum intro to "Get Off My Cloud" and Bill Wyman's descending bass line in "19th Nervous Breakdown" revealed that The Stones were more than just Mick, Keith, and Brian. The slamming 2 and 4 grooves on "Satisfaction" and "Jumping Jack Flash" may not have been as creative as what Ringo played on The Beatles' "Ticket To Ride" or "Tomorrow Never Knows" (Jagger & Richards tunes seldom call for fancy drum parts) but they were just as inspirational.
"Take simple grooves like 'Start Me Up' or 'Brown Sugar,'" Wallis says, "and play them like Charlie does, with traditional grip and not hitting the hi-hat on the 2 and 4 when the snare is played. Then you get an idea of where his feel comes from. It's challenging. Try it."
14. HE'S VERY REAL
Aside from his issues in the '80s, Charlie has prevailed as a calming force within The Stones. In a 1983 Musician Magazine interview, author Vic Garbarini questioned Richards on the stability Charlie and Wyman brought to the band. "Yeah, they're incredibly down-to-earth. You can't be around them and strike any false notes musically or personally. I imagine that if we'd had different guys we could have collapsed in a very short time."
DeChristopher first met Charlie at a Stones' sound check in New Jersey in 1997. "I had sent him some vintage 1940s A. Zildjians. He was very appreciative, polite, gracious, and somewhat reserved. He asked, 'Which Zildjian do you work for?' I said 'Armand Zildjian.' He smiled. [Robert Zildjian had departed to form Sabian.] I invited him to see Brian Blade with Josh Redman at the Regatta Bar in Boston, and he said he'd let me know. Sure enough, I received a call saying he would love to go. Our friendship continues to this day, well beyond my time with Zildjian."
"I have a letter Charlie sent years ago," recalls Wallis, "thanking us for a batch of DVDs we sent him. He signed with his trademark "C.R. Watts (drummer, The Rolling Stones)," which I always loved. As if someone wouldn't know what band he is in!" [laughs]
15. HE SKETCHES HIS HOTEL BEDS
When touring, Charlie has a ritual of sketching his hotel beds and furnishings. Maybe that's an antidote to being away from home. Or could it be that he, who worked as a graphic designer in Denmark, then at a British advertising agency, is simply refusing to let his keen eye and deft hand get away from him? He's not quite sure. His creative influence also appears in The Stones' stage sets and album covers.
16. HE'S A CANCER SURVIVOR
In 2004 it was revealed that Charlie had throat cancer. After radiotherapy treatments and getting an all-clear confirmation, he quickly got back to normal. Given that scare, it's not like he wouldn't be justified in hanging his "Closed" sign on his drums and settling for the good life on the family farm. Instead, he's as active as ever with the band. "I thought I was going to die," he told Alun Palmer in The Mirror. "Now I have only got to get a sore throat and I think 'I wonder.'"
17. HE IS STILL A STONE
Charlie has said he was considering retiring, but the late 2012 dates at London's O2 Arena with guests Mick Taylor and Jeff Beck changed his mind. "I say I'll retire at the end of every tour," Charlie told The Guardian. "And then I have two weeks off and my wife says, 'Aren't you going to work?'"
Still, when The Stones announced to play the massive Glastonbury Festival, he wasn't too keen. "I don't want to do it … it's not what I'd like to do for a weekend, I can tell you."
18. HE ADMITS HE'S LUCKY
In an interview with 60 Minutes (Australia) the chat went like this:
60 Minutes: "Charlie Watts, what's he like?"
Watts: "I've got no idea. Miserable most of the time. Sittin' in the back, moaning about things."
60 Minutes: "He's very talented though."
Watts: "Not really."
60 Minutes: "He was just lucky, was he?"
Watts: "Very lucky."
19. HE'S AS RELEVANT AS EVER
"I saw him in October 2016," notes DeChristopher. "He was 75 and his playing sounded so strong and solid. He warms up before every show and goes on stage prepared. There's no phoning it in."
"In my circles," White concludes, "The Stones are revered and respected. Keith is a loveable legend, Mick is the consummate front man, and Charlie is and always will be cool."
Charlie, of course, takes everything in his stride. "I've always wanted to be a drummer," he told Rolling Stone. "I don't know what else I'd do."
Rolling Stones on RockDream.zone
Charlie Watts, il batterista dei Rolling Stones che ha guidato il sound della band per quasi 60 anni, è morto all'età di 80 anni.
La dichiarazione del suo addetto stampa londinese, Bernard Doherty, all'agenzia PA Media recita: "È con immensa tristezza che annunciamo la morte del nostro amato Charlie Watts.
"È morto pacificamente in un ospedale di Londra oggi, circondato dalla sua famiglia. Charlie era un caro marito, padre e nonno e anche, come membro dei Rolling Stones, uno dei più grandi batteristi della sua generazione".
All'inizio di questo mese, è stato annunciato che Watts non avrebbe partecipato al prossimo tour negli Stati Uniti della band per riprendersi da una procedura medica non specificata.
Nato nel 1941, Watts è cresciuto a Wembley, nel nord-ovest di Londra, e in seguito nel sobborgo di Kingsbury. Il suo primo amore musicale è stato il jazz americano dell'era swing e bebop, suonando la batteria insieme a dischi jazz dopo aver avuto il suo primo kit durante l'adolescenza. In seguito, dopo aver frequentato la scuola d'arte ed essersi laureato come grafico, suonando in gruppi locali.
Nel 1962 si unì ai Blues Incorporated, una band cardine della scena rhythm and blues britannica guidata da Alexis Korner, suonando al fianco del bassista dei Cream Jack Bruce e altri in una formazione soggetta a continui cambiamenti. Attraverso Korner ha incontrato Brian Jones, che avrebbe suonato ai concerti della Blues Incorporated, e ha trovato dei fan rfedeli in Mick Jagger e Keith Richards, che hanno finito per suonare con il gruppo.
Jagger e Richards formarono presto il loro gruppo, i Rolling Stones, con Watts che si unì nel 1963. "Era un'altra band a cui unirsi, io ero già presente in tre gruppi", ha detto in seguito Watts; ha iniziato a vivere in modo informale con il gruppo. "Provavamo molto. Loro – Brian e Keith – non sono mai andati a lavorare, quindi ascoltavamo dischi tutto il giorno, in quella vita piuttosto bohémien. Mick era all'università. Ma pagava l'affitto».
                                     Dal gennaio 1963, Charlie Watts – batterista, artista, marito, padre, proprietario di una fattoria, appassionato di jazz, icona di stile e un uomo tranquillo, pieno di spirito e arguto – ha rifiutato le delizie edonistiche ed è sopravvissuto ai tumultuosi travagli associati all'essere un membro e azionista della World's Greatest Rock & Roll Band. In una parola, è stato un figo. Veramente un Figo!
Quando "We Love You" dei Rolling Stones raggiunse le onde radio nell'agosto del 1967, la Summer Of Love stava svanendo rapidamente. Anche allora, 50 anni fa, c'era la sensazione che Charlie Watts sarebbe stato abbastanza felice se il suo mondo non si fosse mai spostato oltre la Gran Bretagna in bianco e nero della fine degli anni '50 e dei primi anni '60. Con la sua espressione tipicamente stoica che rischia di essere spezzata da uno sdegnoso roteare degli occhi quanto illuminata da un sorriso beato, è davvero un anacronismo di un'epoca passata. Questo non vuol dire che non sia alla moda. Charlie è sempre stato figo. Ecco perché.
1. NO CHARLIE, NO STONES – Diciamolo subito, se non altro perché tutti negli Stones sono pronti a ricordarci la realtà. C'è stato il grido di Mick Jagger, "Charlie è bravo stasera, vero?" su Get Your Ya-Yas Out!  E c'è il costante promemoria di Keith Richards che, senza Charlie, non ci sarebbero gli Stones. Ronnie Wood conferma la stessa cosa nel documentario Tip Of The Tongue della band: "Charlie è il motore. Non andiamo da nessuna parte senza il motore".
Questo perché il drumming di Charlie è autenticamente swingato in stile vintage che è, come ci ricorda l'album back-to-the-roots della band del 2016 Blue & Lonesome, che spinge un gruppo di ragazzi londinesi degli anni '40 in un 1960s-vintage rhythm-and-blues
Il miglior batterista britannico Steve White, che ha suonato in un trio di batteria con Charlie e Gilson Lavis nello show televisivo Later… With Jools Holland, ha visto lo Stone con la sua big band numerose volte al leggendario jazz club di Londra Ronnie Scott's. "Come tutta quella generazione di grandi batteristi britannici – Ginger, Ringo, Moonie, Mitch – il modo di suonare di Charlie è naturale e oscillante, musicale e cool. Nessun altro suona come lui".
2. FA PARTE DELLA STORIA DEL BRITISH BLUES – Potremmo prendere l'album Blues Breakers With Eric Clapton di John Mayall del 1966 come bandiera commerciale del movimento blues britannico, ma la fiamma si è accesa nel 1961, quando i Blues Incorporated di Alexis Korner hanno debuttato come prima electric blues band del Regno Unito. Charlie era il loro batterista. Il 17 marzo 1962, con il fratello di Ronnie Wood, Art, alla voce, aprirono l'Ealing Club a ovest di Londra, che attirò tutti da Jimmy Page, Long John Baldry e Paul Jones a Zoot Money e Rod Stewart, rendendolo immediatamente il centro della scena blues britannica.
I clienti abituali del club Richards, Jagger e Brian "Elmo" Jones si alzavano e si univano a Charlie e alla sua band, che a volte includeva le future leggende Jack Bruce, Dick Heckstall-Smith, Graham Bond e, su suggerimento di Charlie quando partì per Gli Stones, Ginger Baker. Mesi dopo, il 12 luglio 1962, i Rolling Stones fecero il loro debutto. Bill Wyman si sarebbe unito a dicembre e Charlie sostituì Tony Chapman nel gennaio '63.
3. SUONA PER LA MUSICA – Il modo di suonare di Charlie è stato lodato e criticato aspramente da coloro che affermano di sapere la differenza tra un buon batterista e uno pessimo. Ma i detrattori tendono a trascurare che in realtà essere il batterista giusto per una band significa essere compatibili al 98% sia a livello di esecuzione che a livello personale. Gli Stones trarrebbero beneficio da furiose mitragliate o combinazioni mano-piede in "Brown Sugar?" No!
"Sono stato educato alla teoria che il batterista sia un accompagnatore", ha osservato Charlie in una video intervista del 2008 intitolata If It Ain't Got That Swing. "Non mi piacciono gli assoli di batteria. Ammiro alcune persone che li fanno, ma generalmente preferisco i batteristi che suonano con la band. La sfida con il rock and roll è la sua regolarità. La mia cosa è renderlo un suono da ballo; dovrebbe oscillare e rimbalzare."
"Ascolta '19th Nervous Breakdown'", esorta l'ex direttore di Zildjian AR John DeChristopher. "Lui oscilla come Elvin Jones. Mi piace pensare che a un certo punto i batteristi "ottengano" l'approccio "less is more" di Charlie – e Ringo – e capiscano che un buon tempo solido e una grande sensazione sono prima di tutto per essere un grande batterista.
4. FA TUTTO SU UN PICCOLO KIT – Che cosa? Nessun setup multi-tom, doppia cassa, gong o drum machine? Alla fine degli anni '60, anche Ringo era arrivato a cinque batterie con il suo kit Ludwig in acero per Let It Be. Ma Charlie (in particolare con i suoi primi Ludwig, seguiti da un kit Gretsch nero e, da molti anni, il set Gretsch in acero con badge rotondo del 1957 che ha acquistato da una società di noleggio di backline) è rimasto con un tom montato da 12 "x 8″, 16″ x 16″ timpano, grancassa 22″ x 14″ e rullante 14″ x 5".
"Charlie ha probabilmente la batteria più piccola del rock and roll", ha detto Bill Wyman alla stazione radio di St. Louis KSHE 95. "I batteristi oggi hanno circa 50 o 60 elementi. Ne ha circa sette. È un economista». Per quanto riguarda i piatti, DeChristopher osserva che "Charlie non sostiene Zildjian o alcuna compagnia di piatti. Suona ciò che suona e si sente più a suo agio. Usa i suoi hi-hat e il flat ride in lega da 18″ B8 senza nome per tutto, che si tratti di The Stones o dei suoi progetti.
5. FU LA PRIMA PIETRA A SPOSARSI UFFICIALMENTE E DIVENTARE PADRE – Charlie ha sposato Shirley Ann Shepherd, una studentessa di scultura del Royal College Of Art, nell'ottobre del 1964. "Ero con Alexis Korner e lei è venuta alla primissima prova [1961] che ho avuto con lui", ha detto Charlie a The Mirror. "È così che l'ho incontrata."
In contrasto con la personalità mite di Charlie, Shirley era volitiva e schietta. L'allora fidanzata di Jagger, Chrissie Shrimpton, ha detto nel libro di Philip Norman del 2012, Mick Jagger: "La regola era 'no ragazze', ma Shirley andava quasi sempre. Non dovevamo andare in studio mentre la band stava registrando, ma ha deciso che sarebbe andata e mi ha portato. Mick era furioso e ci ha ordinato di uscire, ma Shirley mi ha sibilato: "Non muoverti!" Così ci siamo seduti lì con Mick che ci faceva delle smorfie attraverso il vetro della sala di controllo.
Secondo Charlie, i tempi sono cambiati. "Conosce Mick e Keith da molti, molti anni e ama entrambi, in particolare Mick, che è Mr. Smoothy, un vero incantatore.
"È una donna incredibile", ha aggiunto. "L'unico rimpianto che ho di questa vita è di non essere mai stato abbastanza a casa. Ma lei dice sempre che quando torno dal tour sono un incubo e mi ordina di tornare indietro". L'unica figlia dei Watt, Seraphina, arrivò nel 1968.
6. LUI E SHIRLEY ALLEVANO CAVALLI  – Oltre ad essere una scultrice, Shirley è un eminente membro della Arab Horse Society, e lei e Charlie possiedono un premiato allevamento di cavalli arabi di 600 acri nel Devonshire che attira allevatori da tutto il mondo. La coppia ha anche accolto un certo numero di levrieri in pensione.
7. È STATO FAVOREVOLE ALL'INGAGGIO DI MICK TAYLOR  – L'arrivo di Mick Taylor dai Blues Breakers di John Mayall (dove lo hanno preceduto Eric Clapton e il fondatore dei Fleetwood Mac Peter Green) ha avuto un profondo effetto sugli Stones, e la sensazione unanime anche più di 40 anni dopo è che nell'era Taylor la band fosse al suo picco. Charlie in un'intervista al The Guardian: "Chitarrista straordinario. Penso che abbiamo fatto la nostra musica migliore con Mick". E lo hanno fatto, con Let It Bleed, Sticky Fingers, Exile On Main St., Goats Head Soup, It's Only Rock 'N' Roll e Get Yer Ya-Ya's Out!
8. È UN UOMO ELEGANTE – Richards può essere soprannominato "The Coolest Man Alive", ma quando si tratta di apparire elegante, Charlie è l'uomo. E sebbene il suo amore per lo stile sia stato ispirato dai grandi del jazz, sostiene che suo padre, che lo portava con sé quando andava a trovare il suo sarto, era la vera ispirazione. British GQ ha osservato che "Watts non smette quasi mai di sorridere quando parla di musica e vestiti".
"Ho circa 200 abiti a Londra e alcuni nel Devon", ha detto alla rivista. "Ho un modo di vestire molto tradizionale… inglese antico. Vado in tutti i negozi, ovunque mi trovi, ma niente mi va bene perché sono troppo piccolo".
E non gli piacciono i servizi fotografici. "Mi sono sempre sentito fuori posto con gli Stones… proprio il mio aspetto. Io indosserò le scarpe e loro hanno le scarpe da ginnastica. Odio le scarpe da ginnastica, anche se sono alla moda".
Prendendo atto della sua conoscenza sartoriale, Vanity Fair ha aggiunto Charlie alla sua International Best Dressed List 2002, mentre GQ lo ha eletto nel suo World's Best Dressed Men of the Year nel 2012.
9. LUI NON È MAI STRESSATO – Finché una traccia viene registrata e suona alla grande, a Charlie non sembra importare chi è alla batteria. Quando non è stato possibile rintracciarlo per quello che è diventato "It's Only Rock 'N' Roll", Ronnie Wood ha telefonato all'ex compagno di band dei Faces Kenney Jones. "Non era la prima volta", ha detto Jones a iHeart Radio. "Eravamo solo io e Mick Jagger; chitarra e batteria». Wood ha poi aggiunto il basso. "Pensavo fosse una demo e me ne sono dimenticato."
Dopo i tentativi di registrare la melodia con Charlie, la band ha deciso di utilizzare la demo con Jones. "Quando l'ho scoperto, ho telefonato a Charlie, che ha detto: 'Va bene. Suona come me comunque.'"
C'erano anche altre tracce non di Charlie. Il produttore degli Stones Jimmy Miller ha suonato la batteria in "Happy", "Tumbling Dice", "You Can't Always Get What You Want" e "Shine A Light". Anche il campanaccio di "Honky Tonk Woman" è suo.
10. È STATO LUI A SCEGLIERE DARRYL JONES – La partenza di Bill Wyman nel dicembre '92 ha rappresentato una sfida. Wood passerebbe al basso? (Era un bassista fantastico nell'originale Jeff Beck Group.) O sarebbe arrivato uno sfigato di una certa età che suona nei pub e nei club di Londra?
Sorprendentemente arrivó Darryl Jones. Nato a Chicago l'anno in cui Charlie si è unito alla Blues Incorporated, aveva suonato con Miles Davis e al fianco di Omar Hakim con Sting. Apparentemente Charlie pensava che la credenziale Miles da sola fosse una qualifica adeguata.
Jones ha detto a Tanya Almor Gambale per abasses.com che quando ha saputo della partenza di Wyman ha "lasciato messaggi al management di Jagger. Mi hanno chiamato e sono andato al provino. Qualche settimana dopo sono andato in Irlanda, a casa di Ronnie Wood, e ho suonato cose che sono finite al Voodoo Lounge. Quando erano a Los Angeles, nel '94, sono andato in studio. Keith mi ha chiesto se avevo visto Charlie. Ho detto di no, poi lui dice: 'Charlie mi ha chiesto se avremmo suonato con te? Abbiamo fatto un provino a tutti quei ragazzi, abbiamo scelto te per suonare nel disco, non credo che ora sceglieremo qualcun altro." Charlie disse: "Forse qualcuno dovrebbe dirglielo!" Quindi te lo dico, verrai con noi.'"
11. NON È IL BATTERISTA DI JAGGER – Una cosa era per la signora Watts contrastare la natura autoritaria di Jagger negli anni '60, ma come ha sottolineato Richards nella sua autobiografia Life, Charlie si è adirato ancora di più con il cantante quando si è scoperto che aveva usato il potere contrattuale degli Stones per negoziare il proprio contratto da solista.
«Mick e io siamo tornati in albergo verso le cinque del mattino e lui ha chiamato Charlie. 'Dov'è il mio batterista?' Nessuna risposta. Mette giù il telefono. Eravamo ancora seduti lì ad incazzarci quando circa 20 minuti dopo bussarono alla porta. Era Charlie, abito Saville Row, perfettamente vestito. Cravatta. Rasato. Potevo sentire l'odore della colonia. Mi passò davanti, raggiunse Mick e disse: "Non chiamarmi mai più il tuo batterista". Lo sollevò e gli diede un gancio destro.
"Dodici ore dopo stava dicendo fanculo, vado giù e lo rifaccio. Ci vuole molto per far innervosire quell'uomo".
"Quando Charlie suona", ha detto White, "mi sembra che sappia chi conduce la band sul palco, nonostante quello che potrebbe pensare il cantante".
12. HA ELIMINATO LE SUE CATTIVE ABITUDINI – Charlie si è drogato e ha bevuto in grande stile negli anni '80. In Portrait Of Charlie di Ian McPherson il batterista ha osservato: "Guardando indietro, penso che fosse una crisi di mezza età. Sono diventato totalmente un'altra persona intorno al 1983 e ne sono uscito intorno al 1986. Ho quasi perso mia moglie e tutto il mio comportamento".
"Alla fine di due anni di speed ed eroina", ha detto a The Mirror, "ero molto malato. Mia figlia mi diceva che somigliavo a Dracula. Sono diventato pazzo davvero. Mi sono quasi suicidato".
Quindi cosa lo ha spinto a smettere? "Mi sono rotto la caviglia quando suonavo da Ronnie Scott, quindi ho dovuto raddrizzarmi. Ho appena smesso – per me e per mia moglie. Con loro [Bevande e droghe] non sono mai stato me stesso, davvero.
Anche Richards gli disse qualcosa. "Sono svenuto in studio e questa per me è stata una palese mancanza di professionalità. Keith mi è venuto a prendere – questo è Keith, che ho visto in tutti i tipi di stati fare ogni sorta di cose – e ha detto: 'Questo è il genere di cose che fai quando hai 60 anni.'" Charlie era a metà dei suoi 40 anni.
13. RENDE SEMPLICI LE SUE CAPACITÁ – L'orecchiabile introduzione di batteria di "Get Off My Cloud" e la linea di basso discendente di Bill Wyman in "19th Nervous Breakdown" hanno rivelato che gli Stones erano più di Mick, Keith e Brian. Gli sbalorditivi groove 2 e 4 di "Satisfaction" e "Jumping Jack Flash" potrebbero non essere stati così creativi come quelli che Ringo ha suonato in "Ticket To Ride" o "Tomorrow Never Knows" dei Beatles (i brani di Jagger & Richards raramente richiedono fantasia parti di batteria) ma erano altrettanto fonte di ispirazione.
"Prendi semplici groove come 'Start Me Up' o 'Brown Sugar'", dice Wallis, "e suonali come fa Charlie, con una presa tradizionale e senza colpire il charleston sul 2 e sul 4 quando viene suonato il rullante. Quindi puoi farti un'idea della sua percezione. È impegnativo. Provalo."
14. È MOLTO ONESTO – A parte i suoi problemi negli anni '80, Charlie ha prevalso come forza calmante all'interno degli Stones. In un'intervista al Musician Magazine del 1983, l'autore Vic Garbarini ha interrogato Richards sulla stabilità che Charlie e Wyman hanno portato alla band. "Sì, sono incredibilmente con i piedi per terra. Non puoi stargli vicino e suonare qualsiasi nota falsa musicalmente o personalmente. Immagino che se avessimo avuto ragazzi diversi saremmo potuti crollare in brevissimo tempo".
DeChristopher incontrò per la prima volta Charlie al sound check degli Stones nel New Jersey nel 1997. "Gli avevo mandato degli A. Zildjian vintage degli anni '40. Era molto riconoscente, educato, gentile e un po' riservato. Mi ha chiesto: "Per quale Zildjian lavori?" Ho detto "Armand Zildjian". Ha sorriso. [Robert Zildjian aveva lasciato per produrre i Sabian.] L'ho invitato a vedere Brian Blade con Josh Redman al Regatta Bar di Boston, e ha detto che me lo avrebbe fatto sapere. Ho ricevuto una chiamata che diceva che gli sarebbe piaciuto andare. La nostra amicizia continua fino ad oggi, ben oltre la mia attività con Zildjian".
"Ho una lettera che Charlie mi ha inviato anni fa", ricorda Wallis, "ringraziandoci per una serie di DVD che gli abbiamo inviato. Ha firmato con il suo marchio "C.R. Watts (batterista, The Rolling Stones)", che ho sempre amato. Come se qualcuno non sapesse in che band è!" [ride]
15. LUI DISEGNA I LETTI D'ALBERGO – Quando è in tournée, Charlie ha il rituale di disegnare i letti e gli arredi del suo hotel. Forse è un antidoto allo stare lontano da casa. O potrebbe essere che lui, che ha lavorato come grafico in Danimarca, poi in un'agenzia pubblicitaria britannica, si rifiuta semplicemente di lasciarsi sfuggire il suo occhio acuto e la sua mano abile? La sua influenza creativa appare anche nelle scenografie e nelle copertine degli album degli Stones.
16. È SOPRAVVISSUTO AL CANCRO – Nel 2004 è stato rivelato che Charlie aveva un cancro alla gola. Dopo i trattamenti di radioterapia e la conferma del tutto chiaro, è tornato rapidamente alla normalità. Dato questo spavento, non è che non sarebbe giustificato nell'appendere il suo cartello "Chiuso" sulla batteria e accontentarsi della bella vita nella fattoria di famiglia. Invece, è attivo come sempre con la band. "Pensavo che sarei morto", ha detto ad Alun Palmer in The Mirror. "Ora ho solo mal di gola penso 'Che bello.'"
17. È ANCORA UNO STONES – Charlie ha detto che stava pensando di ritirarsi, ma le date di fine 2012 alla O2 Arena di Londra con ospiti Mick Taylor e Jeff Beck gli hanno fatto cambiare idea. "Dico che mi ritirerò alla fine di ogni tour", ha detto Charlie al Guardian. "E poi ho due settimane libere e mia moglie dice: 'Non vai a lavorare?'"
Tuttavia, quando gli Stones hanno annunciato di suonare al massiccio festival di Glastonbury, non era troppo entusiasta. "Non voglio farlo… non è quello che mi piacerebbe fare per un fine settimana, te lo posso dire."
18. HA AMMESSO DI ESSERE FORTUNATO – In un'intervista con 60 Minutes (Australia) la chat è andata così:
60 Minuti: "Charlie Watts, com'è?"
Watts: "Non ne ho idea. Infelice la maggior parte del tempo. Mi guardo dietro e mi lamento.
60 Minuti: "Hai molto talento però".
Watts: "Non proprio."
60 Minuti: "È stato solo fortunato, vero?"
Watts: "Molto fortunato".
19. È RILEVANTE COME SEMPRE – "L'ho visto nell'ottobre 2016″, osserva DeChristopher. "Aveva 75 anni e il suo modo di suonare sembrava così forte e solido. Si scalda prima di ogni spettacolo e va sul palco preparato. Non è possibile telefonargli."
"Nelle mie cerchia", conclude White, "Gli Stones sono riveriti e rispettati. Keith è una leggenda adorabile, Mick è il frontman consumato e Charlie è e sarà sempre figo".
Charlie, ovviamente, prende tutto con calma. "Ho sempre voluto essere un batterista", ha detto a Rolling Stone. "Non saprei cos'altro fare."