Metallica's Black Album Turns 30 – Il Black Album dei Metallica compie 30 anni
UK/IT Version – Rock fans can't deny Metallica's place in music history. Since forming in California in 1981, the band has released ten studio albums, four live albums, a cover album, five extended plays, 37 singles and 39 music videos. They have also won nine Grammy Awards and their last six studio albums have consecutively debuted at number one on the Billboard 200. Having sold over 125 million albums worldwide, Metallica is one of the best-selling bands of all time.
In 1991, they released Metallica – known to most as The Black Album – which earned critical acclaim but caused an uproar among hardcore fans. My significant other is a huge Metallica fan and he explains that the reason fans despise The Black Album is because it's such a departure from the previous albums: Kill 'Em All (1983), Ride the Lightning (1984), Master of Puppets (1986), and 1988's …And Justice for All. Snarling eight-minute metal songs turned into four-minute, more radio-friendly tracks and loyal fans were not happy.
But the general public loved the album. It debuted at number one in ten countries and spent four consecutive weeks at the top of the Billboard 200, making it the band's first album to top the charts. In 2012, Metallica was certified 16x platinum by the Recording Industry Association of America (RIAA) and has sold over 16 million copies in the United States.
Regardless of the hardcore fans' aversion to the album, it is celebrating its 30th anniversary on August 12 and it appears all types of artists are getting in on the action. Slated for release on September 10, The Metallica Blacklist is a compilation of covers of 12 songs by 53 artists from a variety of genres including Jason Isbell, St. Vincent, Chris Stapleton, Cage the Elephant, Darius Rucker, Miley Cyrus, Weezer, Rodrigo y Gabriella, and the list goes on and on.
Currently only a few tracks are available for preview – including Isbell's take on "Sad but True" which is great. Unsurprisingly, Isbell pulls off something unexpected and cool – a bluesy/rock and roll version that is almost unrecognizable as a Metallica song. Another one of the few tracks available is Cyrus' version of "Nothing Else Matters" Feat.: Chad Smith, Robert Trujillo, Yo-Yo Ma, Elton John, WATT.
According to Metallica's website, The Metallica Blacklist "celebrates the enduring influence of Metallica with an unprecedented 50+ artists spanning an unbelievably vast range of genres, generations, cultures, continents and more, each contributing a unique interpretation of their favorite Black Album cut." It also states that "all profits will be donated to charities of each contributing artist's choice along with Metallica's own foundation, All Within My Hands."
Three decades ago, Metallica sold more than 650,000 copies in its first week of release. And somehow it continues to move an average of 5,000 copies a week which I find both shocking and impressive !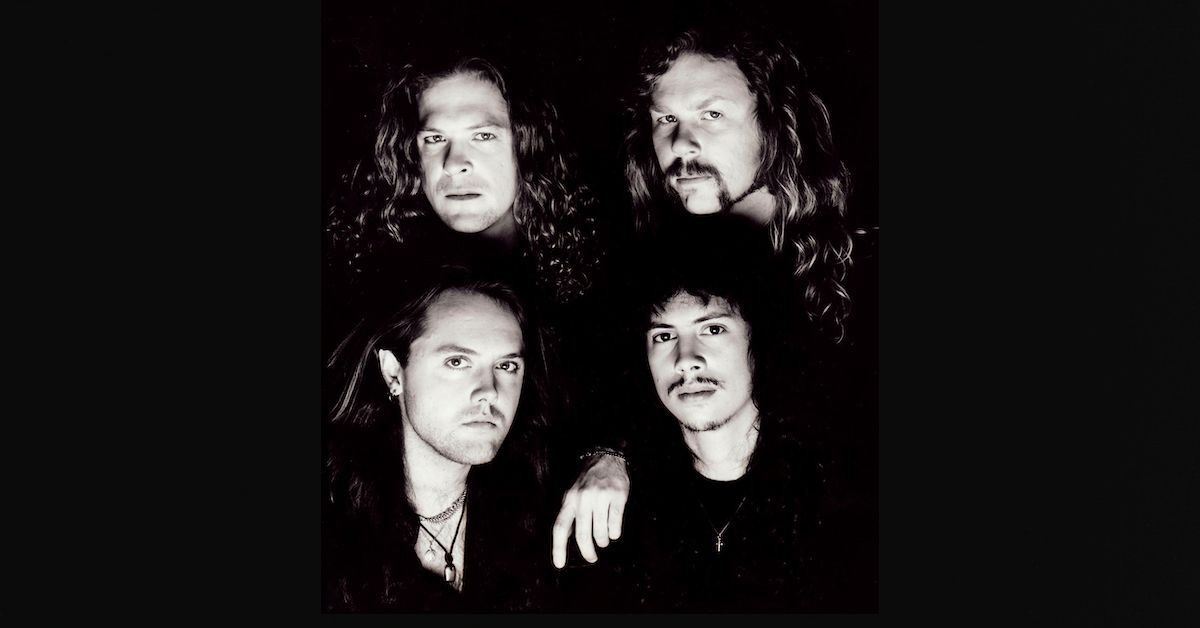 I fan del rock non possono negare il posto dei Metallica nella storia della musica. Da quando si è formata in California nel 1981, la band ha pubblicato dieci album in studio, quattro album dal vivo, un album di copertina, cinque extended play, 37 singoli e 39 video musicali. Hanno anche vinto nove Grammy Awards e i loro ultimi sei album in studio hanno sempre debuttato al primo posto della Billboard 200. Avendo venduto oltre 125 milioni di album in tutto il mondo, i Metallica sono una delle band con il più alto numero di vendite di tutti i tempi.
Nel 1991 pubblicarono Metallica – conosciuto dai più come The Black Album – che ottenne il plauso della critica ma causò un putiferio tra i fan più accaniti. Il mio alter-ego fan dei Metallica mi spiega che il motivo per cui i fan disprezzano The Black Album è perché gli album precedenti: Kill 'Em All (1983), Ride the Lightning (1984), Master of Puppets (1986 ), e nel 1988 …And Justice for All, ringhiavano canzoni metal di otto minuti che si sono trasformate in tracce da quattro minuti più radiofoniche.
Ma il grande pubblico ha adorato l'album. Ha debuttato al primo posto in dieci paesi e ha trascorso quattro settimane consecutive in cima alla Billboard 200, diventando così il primo album della band in cima alle classifiche. Nel 2012, i Metallica hanno ricevuto il disco di platino 16x dalla Recording Industry Association of America (RIAA) per aver venduto oltre 16 milioni di copie negli Stati Uniti.
Indipendentemente dall'avversione dei fan più accaniti, l'album il 12 agosto festeggia il suo 30° anniversario e tanti artisti lo vogliono celebrare. Uscirà il 10 settembre The Metallica Blacklist, una raccolta di cover di 12 canzoni di 53 artisti di vari generi tra cui Jason Isbell, St. Vincent, Chris Stapleton, Cage the Elephant, Darius Rucker, Miley Cyrus, Weezer, Rodrigo y Gabriella, e l'elenco potrebbe continuare.
Attualmente solo poche tracce sono disponibili in l'anteprima: la versione di Isbell di "Sad but True", che è fantastica. Non sorprende che Isbell realizzi qualcosa di inaspettato e cool: una versione blues/rock and roll che è quasi irriconoscibile come canzone dei Metallica. Un'altra delle poche tracce disponibili è la versione di Cyrus di "Nothing Else Matters" con Chad Smith, Robert Trujillo, Yo-Yo Ma, Elton John, WATT.
Secondo il sito web dei Metallica, The Metallica Blacklist "celebra l'influenza duratura dei Metallica con oltre 50 artisti che abbracciano una gamma incredibilmente vasta di generi, generazioni, culture, continenti e altro, ognuno dei quali contribuisce a un'interpretazione unica del loro pezzo preferito del Black Album".
Dichiara inoltre che "tutti i profitti saranno donati a enti di beneficenza scelti da ciascun artista che contribuisce insieme alla fondazione dei Metallica, All Within My Hands".
Trent'anni fa, il Black Album ha venduto più di 650.000 copie nella prima settimana. E in qualche modo continua a vendere una media di 5.000 copie a settimana, cosa che trovo sia scioccante che impressionante !